The automatic rolling shutter air filter purchased by a high-tech material company in Wujiang, Hunan completed the delivery
Device name:Automatic Roller Shutter Air Filter
HICLOVER is growing brand for environmental protection field, and market share with most of Africa, Middle East, Southeast Asia countries and part of North America, Europe territory. We are trusted partner for governmental organizations, non-profit organizations, international contractors, logistics organizations, military, pet cremation business owners, etc. We have export experience more than 40 countries, including war zone like Iraq, Afghanistan, Somalia, South Sudan. Mobile: +86-13813931455(WhatsApp) Website: www.hiclover.com Email: sales@hiclover.com Email: hicloversales@gmail.com
Quantity of equipment: 1 set
Shipping Date: February 24, 2022
Product introduction:
Air volume of automatic roller shutter filter: 13000m3/h, quantity: 1 set, material: high-quality aluminum alloy profile, motor: new vigorous explosion-proof motor, control system: automatic and manual control to replace filter material, filter material: special G3 filter for filter Cotton, supporting installation and fixing accessories.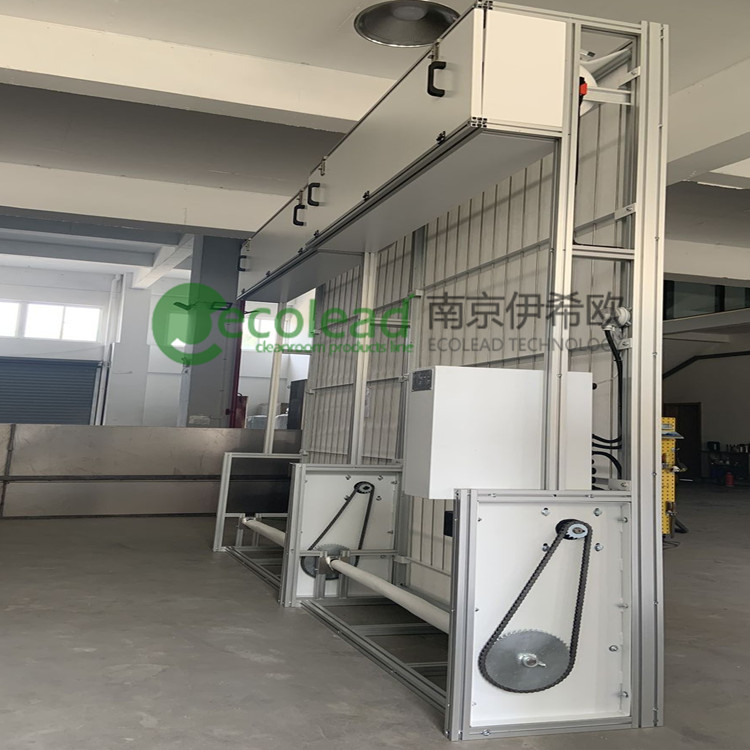 Nanjing ECO (Tel +86-13813931455 (Wechat/WhatsApp)) is a company specializing in the research, development, production and sales of coiled filters. It has advanced coiled filter technology, perfect equipment and first-class R&D personnel. There are several patented technologies for coiled air filters, which provide a strong guarantee for the production of various types of coiled air filters. The company has rich experience and many achievements in the production of non-standard coiled filters, with explosion-proof coiled filters, manual and semi-automatic coiled filters, duct type roller shutter filter boxes, horizontal coiled filters, V-type winding filter, motor external-moving winding filter and other rich product categories, can produce various carbon steel, stainless steel, aluminum and other materials of winding filter products.